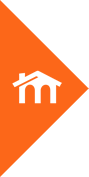 About MortgageMe
About MortgageMe
MortgageMe is a locally owned financial advice service committed to financing your Kiwi dream.
Owned by Daryl Taylor, with a head office in Dunedin, MortgageMe empowers you by providing expert financial knowledge in a down-to-earth manner that everyone can understand.
Simply put, we make the process of getting a mortgage easier for you by handling negotiations with the banks, explaining the jargon and ensuring you have the information you need to make your own financial decisions based on your own unique situation.
First, we get to know you, taking the time to understand your financial needs and future goals. Only then do we set off on our mission to find you the best possible loan at the best possible rate.
And when circumstances change, new goals are made or it's time to move up the property ladder there's nothing we love more than welcoming you back and helping you turn your financial dreams into reality.
We don't just sit around talking about mortgages, either. We are personally active in the investment property market and are members of the New Zealand Property Investors Federation and the Otago Property Investors Association, which means we have current, first-hand experience of the property market.
FIND US
Physical Address:
155 Princes Street
Dunedin 9016
New Zealand
Postal Address:
PO Box 5930
Moray Place
Dunedin 9058
Contact Us